Thank you for taking the time to visit.
Although my work in management has taken me all over the world I have lived for the past 16 years in Malagash, Nova Scotia and love it here.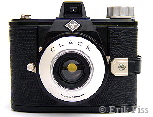 The first foray I made into photography was over 50 years ago at the age of 9, with my father, developing film in the kitchen sink and making contact prints from the large 120 film negatives using the kitchen light bulb. For a young boy this was magic. I especially remember the red bulb we had to use in the kitchen light fitting when handling the film and paper and the way the images appeared in the developing tray. Since that time I have taken an interest in photography and continue to actively pursue this fascinating activity.
My very first camera was an Agfa Clack. What a name, and it certainly made a loud clack with every photo. I have managed to find one on Ebay and enjoy the memories it brings when I occasionally use it.
I used Nikon SLR's for many years and then a few years ago, after trying a Minolta APS cassette system, I switched to digital media and am still continually amazed by the quality of images that are possible from a relatively inexpensive camera. My first digital camera, a Kodak DC50 - 0.38 megapixel, was purchased in 1997 for $800. I then switched to a Canon G2, started using a digital SLR with a Canon 20D, then a 5D, and now use a Nikon D700 and D800E..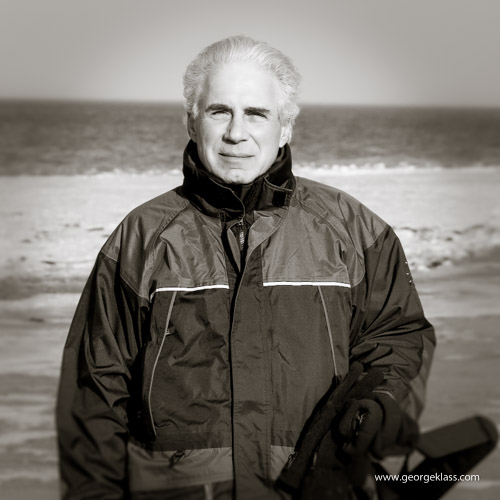 A great advantage being that the "film" is now reusable and one only prints what one really likes. I also feel that digital media is more environmentally friendly as there is no chemical processing, and film or paper are not wasted on pictures one does not later want.
In fact today with Photoshop and a good printer I can produce much better images than were ever achieved with the Nikon's I used, without the need to stand in a darkroom all day and deal with chemicals.
Whilst photography is vastly more complicated, as everything is now user adjustable, and one also needs to master computers and software to bring out the best, the rewards are also much greater.
There has never been a better time to photograph and there have never been so many choices of camera available. Today almost everyone has a digital camera of some sort. They come in the guise of a Fisher Price camera for a toddler, to a cellphone, to a point and shoot, to the most sophisticated large format marvel that one can imagine. And it continues to get better.
This has been defined as "the golden age of photography" and I am thrilled to be a part of it. The learning curve has been very steep and continues to be so as new equipment, features and software become available almost every day . The quality of image possible with the latest cameras and new pigment inks and printers is simply breathtaking.
Today I strive to capture and reproduce images of the wonderful world around me, for no other reason than to simply find my own inner balance, to use my time productively, to leave something behind and to share my experiences with others. You are welcome to join me.
Have a good life………….. and I hope you enjoy my images.
home : introduction : galleries : workshops : bio : photography : wedding : printing : giclée : reproductions : restoration : technical : copyright : contact
copyright George Klass 2008 - 2014